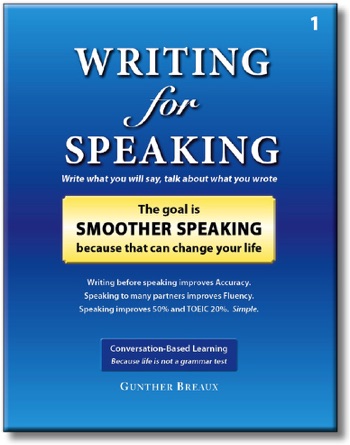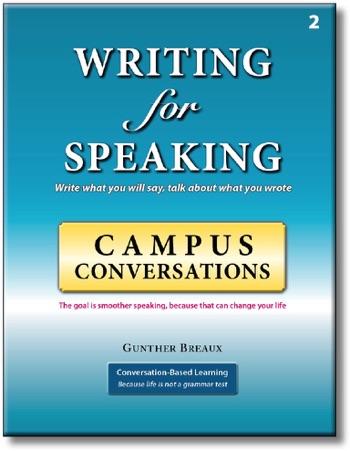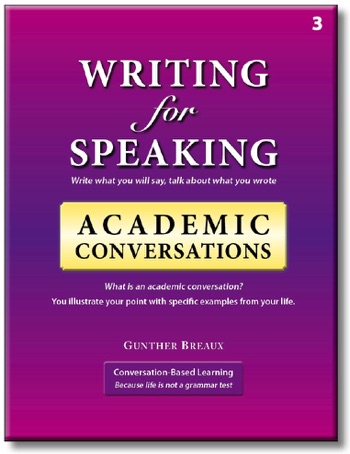 The goal is smoother speaking
Write what you will say, talk about what you wrote, to 6 different partners.
Writing before Speaking improves Accuracy. Speaking to many partners improves Fluency.
_______________________________
Do the book at home, speak in class.
Simple.
This is a new century with new technology
Students do the book at home. Every page is on audio, all instructions are on video.
Students self-correct. They transcribe their conversation test, and fix their own mistakes.
MS Word gives their ability, and their improvement. If the teacher talks in class, they're doing it wrong.