The class is pair conversations. Speed Dating.
Everybody is speaking half the time and half the time your partner is a better speaker.
After 2 weeks you relax and self-correct. The better speakers are role models who provide gentle language gain.
That, is your language gain. Simple.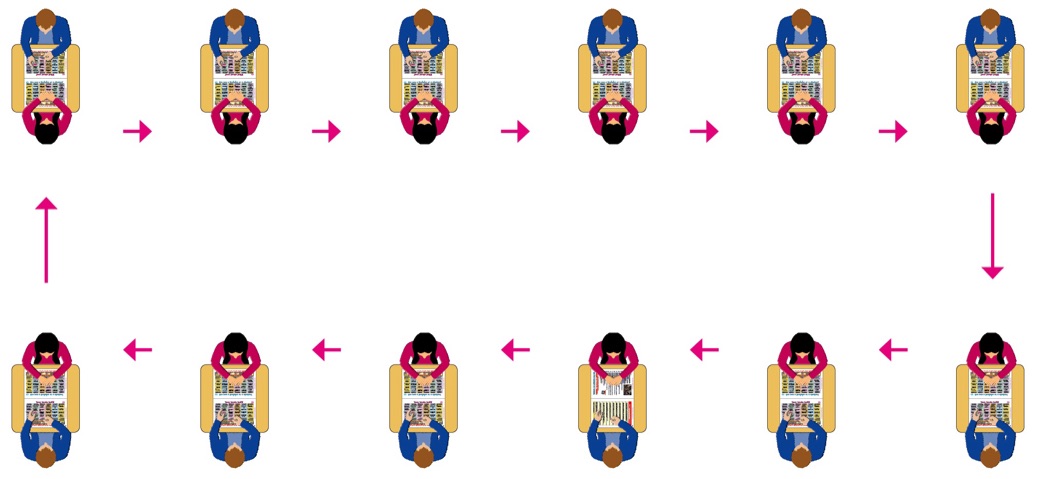 A new topic every week, a new partner every 7 minutes.
Why? To get better at something, you do it more than once.
What about mistakes?
The more the better. A lot of mistakes means a lot of talking.
Mistakes are the mother of improvement. An ice skater who never fell down is not very good.
And! It's a conversation class, not a mistakes class.
Class goes like this.
Walk in, put your phone on the roll sheet, find your partner, and sit.
The first question every week is always: What did you do last weekend?
Notice how no one is using the book. They did the book at home, so they can speak in class.
Simple.

Do the book at home.
30 minutes of homework will give you 2 hours of speaking in class.
You'll be talking about the most interesting topic in the world. Yourself.
Simple.

Why does this page keep saying: Simple?
Because it is simple. Speaking is a skill, and skills are improved by repetitive practice.
Most airline pilots are not good English speakers. However, they have their dream job. Only English majors
need an English education. Everybody else needs conversation ability in their major. THAT, is this class.
Time lapse video. 1-hour class in 30 seconds.