Write what you will say, talk about what you wrote
Write longer answer with new Vocabulary and Skills
Longer conversations with new Skills & new Partners
Table of Contents
with a typical 16-week Semester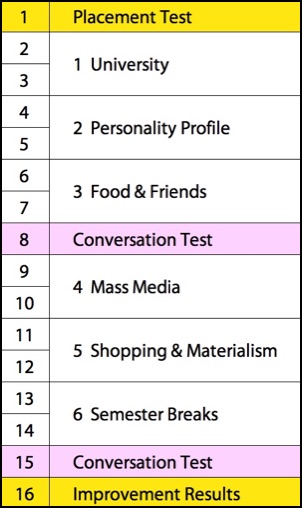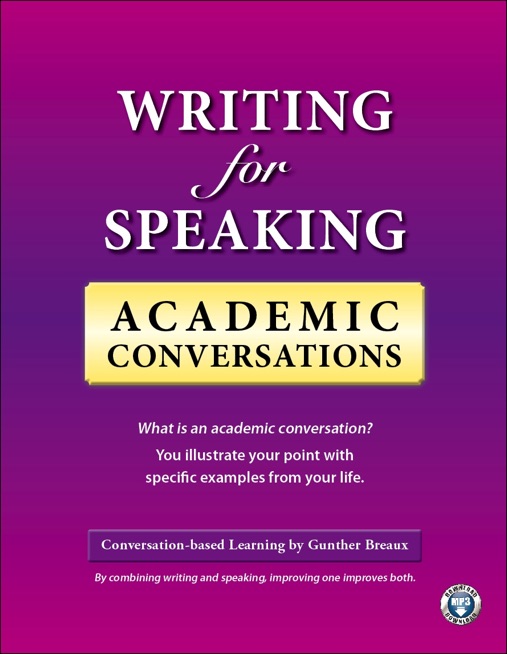 There are 6 units, 12 pages in each unit
The core of each unit is 12 conversation questions
You know the answer to every question because every question is about you.
For example: Where do you live? What did you do last weekend? When's your birthday?
Life is a contest of passion and ability.
This semester you'll get the ability to express your passion in English.
Every page is on audio. Paragraphs & Essays have an MS Word template.
Do the book at home, speak in class. Simple.


Listening, Reading,Writing and Vocabulary are Speaking preparation,
and also improve. All Writing examples are perfect Grammar, so that improves.
When all those skills improve, so do TOEIC, TOEFL and IELTS scores.
Simple.